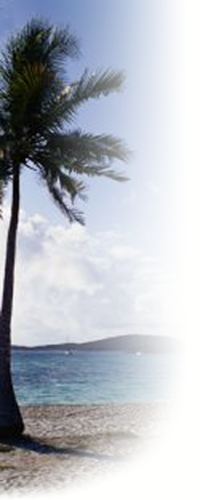 OP Hale Web Links
Need a room on the Big Island?
Big Island Web Links
---
Restaurant Guide 03-26-07
Compiling a restaurant guide is difficult... Food is dependent on your mood, how adventurous you are, and what you value in the dining experience (i.e., nice views, fancy ambience, clean tables, crowded, home cooking, attentive wait staff...). We like to characterize our dining preference as "fine dining at a beer budget". Unfortunately, here on the Big Island there are no restaurants that meet our criteria... So here is a short list of restaurants that we like with a brief description of the ambience and recommendations on what to order.
Cheap eats, local eats!
Original Thai 75-5629 Kuakini Hwy., North Kona Shopping Center, Kailua-Kona (behind Firestone). Our favorite restaurant for home cooking. We've tried almost everything on the menu (pdf 1.3MB) and it is all good. You'll find yourself going here again and again.
Happy U Sushi Bento 75-5595 Palani Rd., Lanihau Kiosk by Long's Drug, Kailua-Kona. Strip mall take out place with the best sushi in town. $4 will buy you a bento filled with sushi. We eat here all the time!
Ba-le Kona 74-558 Palani Rd., Kona Coast Shopping Center, Kailua-Kona. Strip mall restaurant, seems to be always crowded. We like their Vietnamese sandwiches, soups and salads. On Sunday they serve a rice crepe with curry and vegetables that is very good.
L&L Drive Inn 75-5595 Palani Rd., Lanihau Unit A-6, Kailua-Kona. Strip mall take out place, but we like the $1.50 hamburgers. Ask for the fries to be cooked crispy.
Big Island Grill 75-5702 Kuakini Hwy., Kailua-Kona. A local restaurant that prides themselves on BIG. All the food portions are HUGE, so perhaps splitting a meal here is the best strategy. It also leaves room for dessert! Dinner atmosphere with lots of locals, bring a sweater, because the AC is always on super cold. We recommend the B.I.G. Salad, it comes with two generous portions of grilled catch of the day fish, over a bed of salad and vegetables.
Kona Brewing Company 75-5629 Kuakini Hwy., Kailua-Kona. Local beer and pizza.
Teshima 79-7251 Mamalahoa Hwy., Honalo. Localized Japanese food with family/local style atmosphere. We enjoy their specials served in a box or try and omelet fried rice.
U Top It behind Lava Java on Ali'i Dr. next to the Coconut Grove Shopping Center. Local food. Small Mom & Pop operation run by Curtis and Leslie Masuda. Curtis has been a chef at Kona Village. Ambrosia Shrimp Salad, Quesadillas, Crepes.
Manago Hotel Mamalahoa Hwy., Captain Cook. Do you want a portal to the 1950's? Manago's the place to go... We enjoy the local family style dining here. Pork chops are what they are known for but I would encourage you to explore the limited menu.
Fine dining at a price...
Merriman's 65-1227 Opelo Rd., Waimea. Impeccable service, fantastic food, wonderful ambiance, but very expensive...
Kenichi Pacific 78-6831 Ali'Ali'ii Dr., Keauhou Shopping Center, Keauhou. Japanese fusion. Very good food at a price... We tend to order just appetizers when we eat there or go for lunch.
Keei Cafe Mamalahoa Hwy., Kainaliu. Good restaurant, slow service...
Jackie Ray's Ohana Grill 75-5995 Kuakini Hwy., Kailua-Kona. Good burgers, Salad with papaya, cranberries, walnuts, fish sandwich
Aloha Cafe Mamalahoa Hwy., Kainaliu. Located at the Aloha Theater. Great choice, if you want to see a local play and have a good meal.